Properly identifying, branding, and coding corrugated boxes is as important to your customer as it is to you. GSI offers a range of solutions including both hi-resolution and low -resolution systems allowing our customers to mark more information with fewer printheads. Large, bold graphics and fonts make your cartons stand out and crisp, legible date, time and lot codes take the guesswork out of traceability. Regardless of what you need to print, our corrugated marking solutions ensure superior quality at a fraction of the cost of labels and pre-printed boxes.
Whether you're currently using labels or pre-printed boxes, switching to direct carton marking is significantly cheaper. Free up warehouse space, reduce downtime, cut labor costs and reduce material costs by marking directly on the package. Plus, with the largest print area in the industry, Matthews printheads allow you to do more with fewer printheads.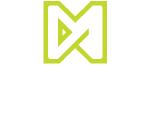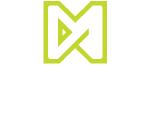 The VIAjet™ V-Series is the ideal inkjet marking and coding solution for challenging industrial environments. With our 8000+ printheads' flushing valve system, cleaning and maintenance of our equipment is a breeze, even in dusty environments. Systems can be stand-alone or networked, providing a flexible, scalable solution for any size application.